OSCE Sends Mission To Bosnia In Preparation For Oct Poll
The Organization for Security and Co-operation in Europe said Monday it has sent a mission to Bosnia to observe the campaign and preparations for the Oct. 1 general election.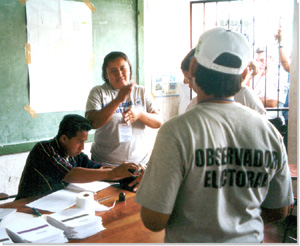 It will be a long-term mission, headed by Ambassador Lubomir Kopaj of Slovakia, and consists of 14 international staff based in Sarajevo and 17 long-term observers deployed around the country, the OSCE statement said.

The mission will monitor to see if the general elections are in compliance with democratic electoral standards and will observe campaign activities, media coverage, the legislative framework and its implementation, the media situation, the work of the election administration and the resolution of election disputes.

Following the elections, the observers will produce a final report with observations of the entire electoral process.

General elections are held in Bosnia every five years and country's three-member presidency and state parliament are elected.