Good Tips For Your Safe Online Dating
Many people seem to choose the Internet as a safe dating way. The main reason for that is the fact that the Internet is something like a buffer between the potential partners. Any person wishing to find a date over the Internet must take into account a few safety tips, which will help him or her, avoid any unpleasant situation that might occur. These tips may seem a little bit too excessive, but you can never be too cautious. It's better to be safe than sorry, as they say!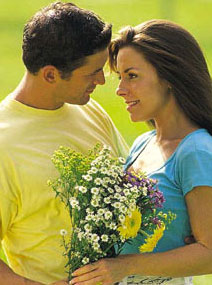 First, one must never reveal his or her real name until you can trust the other person. If you make such a mistake, he would easily find out your address and you can never know what might fall into their minds! Therefore, you should never use your real name in your profile. Besides, picking a nickname is quite fun too! On the other hand, getting the name of your online partner may seem unfair, but it helps in building up confidence. Run it through Google, Yahoo and any other search engine you like to see what comes up.

A very important question you must ask them is whether they are single or not. There is no use in wasting your time with a person that only wants to have fun with you and then go on with his everyday life.

You can ask for multiple pictures and find out how recent they are. It's never fun showing up for a date and finding out that your date is much older or fatter than he or she pretended to be. Always have phone conversations before you meet. Sometimes the way someone speaks is all you need to hear to know whether a date would be something to look forward to! It is also very important not to tell them where you work.

You can be evasive and still not reveal the real location or the company that you are working for! The first date must never start at your place. Meet your date in a public place and always get your cell phone with you! Should something go wrong, you can call a friend to have him pick you up!

The most important thing when dating is still trusting your instincts. If they tell you to stop, you must say goodbye to that person and move on to the next potential date.