Hairstyles 2007 – the Hottest Look for 2007
It's a new year and with it comes change and what better way than to enter the new year with a new look and changing your hairstyle will certainly do that.

Let's look at hairstyles for 2007 and the trends that women will follow including the most popular style of all.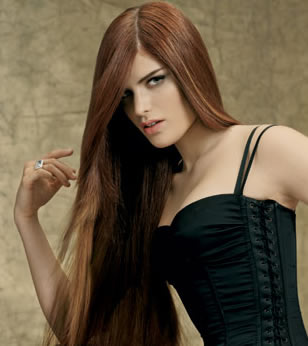 Long Hair

This year we'll see the continuation of length with both a wavy and curls being popular. Long lengths are great for women who don't mind taking a little time for this style.

The focus this year however will be on shorter hairstyles.

Short is stylish chic convenient and its back!

Shaggy styles, pixies and bobs that are very short at the nape have suddenly become popular.
Short hair has been popular for around 90 years now and have never really gone away.

In the 1920's it was seen as the height and the short page boy cut was the height of fashion. In the sixties Twiggy became a superstar and launched millions of short cuts with her great look.

The 60s were a time of liberation when women felt a new equality and power and having short hair made a statement – Female liberation started to gather pace in everything from hair to clothes.

Through out the 70s 80s and 90s, short hair continued to be popular but it's set for a huge boost now.

The revival in the crop

Short hair cuts received media attention when the model Agyness Deyn cut her hair into a stunning platinum crop in homage to by 80s model Jenny Howarth.

Her career blossomed and many of the top fashion models have followed her lead.

Short cropped hair can be seen on the covers of the major fashion magazines and more women are going short.

Why short Crops?

There are two main reasons for this new trend.

1. It Gives Freedom

Women use the crop as a statement of a new start and a great way to do this is to get a new look and short hair makes the statement I am free and proud.

Many women when they divorce break up with a partner or change career are changing to short hair as a way to indicate a new start and a new found confidence.

Although forced upon her by her cancer scare, think of Kylie Mynogue when she faced the cameras with her new short look.

It was forced upon her but she looked great and was making the statement - I am confident I Will not be beaten.

2. It Saves time

You can simply wash and go and save time to do more important things than worry about hair care.
Does face shape matter?

The best face shape for a crop is oval, but you can have a crop that will suit any face shape and your hairdresser or stylist will advice on which one is best to soften your features, even if you don't have perfect bone structure.

The short crop is for everyone.

It's a new year and a new start so why not get with one of the hottest fashion trends of the year a new short cut.

You will save time on care but still look stylish, chic and sexy! So make a statement today!