Paris Hilton Sent to the Big House
It looks like Paris Hilton, spoiled heiress and family pride of the hotel chain magnates Rick and Kathy Hilton will soon be seeing the inside of a minimum security prison cell, or more likely, posh California penal country club for wayward socialites. Though she seeks to appeal her sentencing, it seems the hammer of society will finally fall on the deserving Ms. Hilton, leaving countless celebrities to question, What went wrong?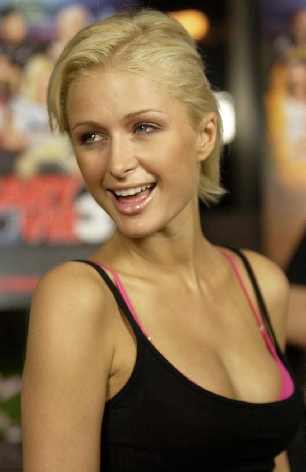 Yes, in our society, celebrity is often a free pass to avoiding the same degree of incarceration that an average Joe or Joan would encounter if they broke the law. Don't believe me? Ask Robert Downey Jr., Scott Weiland and several others who have skirted the law countless times only to receive more probation and a stern, "No, this time we really mean it!". All of which begs the question, how will daddy's little socialite handle moving from the penthouse to the big house?

Odds are, the "correctional facility" she'll be going to will be on par with what Martha Stewart experienced after conspiring to make money through inside information while bilking everyday investors out of their hard earned stock portfolios' worth. Not that the crime Paris Hilton is guilty of merits a lengthy sentence in Sing Sing, but the odds of her not receiving preferential treatment over the 45 days are staggeringly low. I'll venture a guess that if any member of the correctional staff asks for an autograph, there's a good chance Paris will be pampered to the furthest degree allowed.

If that's the case, she'll make some new friends and promptly forget them after she leaves, whilst jetting off to Paris for some much needed relaxation in her hotel namesake or perhaps the Crillon to avoid any paparazzi. If it's not the case, I'd be willing to bet that prison will be an eye opening experience.

Maybe it's a good thing that Paris will finally get treated like the rest of us from the worst of us. After all, that's what life is like for so many outside the walls of prison. We deal with the undesirables of society regularly because we don't have the money to escape it. Paris Hilton certainly isn't to blame for that, but wouldn't it be nice for her to know why most of don't break the law and do whatever we please. It's rough enough on the outside, and we have no desire to experience life on the inside. If it happens, I'd love to see it. That's one reality show in an uncontrolled environment that most people would tune in for night after night.