American Idol Disaster: Sanjaya Malakar s back for Idols Live tour
Everyone remember the phenomenon that is Sanjaya? Well, it's somewhat hard to forget the 17 year old American Idol contestant who is significantly more popular for his hair style than his singing abilities, but many tried. Regardless, Sanjaya Malakar fans were thrilled to see him live in action at the American Idol summer reunion tour in South Carolina.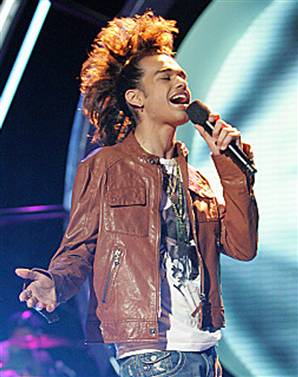 Sanjaya rocked the crowd singing the hit song "Life is a Highway" (recently re-released by country band Rascal Flatts and originally sung by Tom Cochrane) but not everyone was impressed by Sanjaya's performance. Reports claim that Sanjaya was out of breath and out of tone and could barely get any of the words right. But Sanjaya fans aren't phased by the negative publicity, they continue to support the energetic teenager.

In fact, Sanjaya fans are more in love with him now then they were when he was a contestant on Idol. His dedicated fans screamed and cheered for him as he performed on tour and continue to saturate the internet with hundreds of fan sites. It seems like 'the phenomenon that is Sanjaya' is still going strong.

And while the 17 year old didn't win the American Idol title, he is still believed to be the American Idol by many. One fan claims that "Sanjaya is the real American Idol and always will be". Enough said.