Miroslava "Mirka" Vavrinec: Roger Federer's Girlfriend
Meet Miroslava "Mirka" Vavrinec, a former tennis player from Switzerland and girlfriend to tennis star Roger Federer. See photos, video and a biography of Mirka here.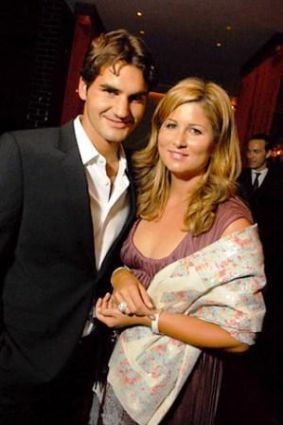 With Wimbledon in full swing, it's time to start profiling some of the WAGS. First up is Mirka Vavrinec, girlfriend of Roger Federer, who has that pretty "girl next door" look.


Miroslava "Mirka" Vavrinec Biography

As a biography, Miroslava (Mirka) Vavrinec was born on April 1, 1978 in Bojnice, Slovakia. She is 30 years old.

Mirka's family moved to Switzerland when she was 2 years old. When Mirka was nine, her father took her to a tennis match in Germany, where she met tennis great Martina Navratilova. She thought Mirka "looked athletic" and suggested she try tennis. She sent a racquet to Mirka and personally arranged for her to have her first lesson.

Martina was right about Mirka, and by 2000, Mirka had become one of the Top 100 players in the world and was a part of the Olympic Switzerland team, which is where she met Federer. She was forced to retire the following year because of an injury to her achilles tendon. She is now his public relations manager.