Elections 2006; Democrats Win House, U.S. Senate in Balance
Year six has not been friendly to President Bush, as he and the Republicans no longer control the House of Representatives. At issue have been the Iraq war, scandals, and social issues such as embryonic stem cell research.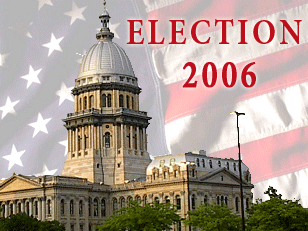 Ironically, Dennis Hastert did not need to resign as Speaker as the people have spoken and he will be replaced.



The 2006 Congressional Elections resulted in the end of 12 years of Republican control of the House of Representatives giving President Bush and the Republicans a significant trouncing and now casts the future of the Iraq war in doubt.



As further domination, the Democrats could possibly control the U.S. Senate as they won four of six Senate seats and have possible victories in Montana and Virginia.



The Democrats lost control of the House and Senate in 1994 during Newt Gingrich?s ?Contract With America?. The victory in the House means Nancy Pelosi will likely be the Speaker of the House which will make her the first woman Speaker. For weeks, political pundits have been predicting the Democratic taking of the House and the possible winning of the Senate.