Apple iPhone price said to be double its cost
Apple sells its new iPhone handsets at more than double production costs, according to estimates by ISuppli Corp, a technology industry researcher.

The most expensive model, which retails for $599, has component and manufacturing costs of $265.83, El Segundo, California-based ISuppli said on Tuesday on its website. Excluding costs for logistics and royalties, Apple generates margins exceeding 55%, the report said. Jill Tan, a spokeswoman for Apple in Hong Kong, declined to comment on the report.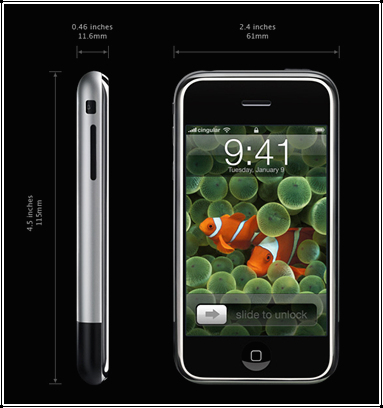 South Korea's Samsung Electronics is the biggest supplier, accounting for 30.5% of component costs, by making the memory chips and processors, according to ISuppli. Infineon Technologies, Wolfson Microelectronics, Balda and National Semiconductor Corp also make parts, ISuppli said. Goldman Sachs Group said shoppers may have bought as many as 700,000 iPhones in the product's opening weekend, double the broker's earlier projections. Piper Jaffray's Gene Munster pegged sales at about 500,000, more than twice his original 200,000 estimate.

Apple will probably sell 4.5 million iPhones this year and more than 30 million units by 2011, according to ISuppli estimates.

Apple's chief executive officer Steve Jobs said in January that the Cupertino, California-based company will sell 10 million iPhones in 2008, capturing 1% of total handset sales world-wide. By comparison, Nokia, the world's largest mobile-phone maker, said in April it shipped 91.1 million units in the first quarter.