Articles in category --> Bosnia and Herzegovina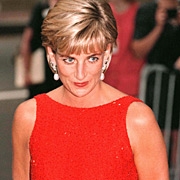 A Paris court has acquitted three press photographers who took pictures of Princess Diana and boyfriend Dodi Al Fayed on the night of their fatal car crash six years ago. The court found them ...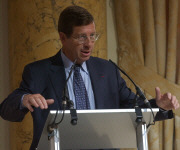 Over 550,000 spectators attended the 9th World Championships in Athletics, putting an overwhelming seal of public approval on a hugely successful event. Prefect Jean Dussourd, President of the Organising Committee, was keen to thank all those who made the occasion so memorable. With enthusiasti ...
IAAF statement on Kelli White Saturday 30 August 2003 Paris - A sample provided by Kelli White, USA after the 100m Final in Paris has tested positive for Modafinil. The IAAF has not yet received the results of the analysis on her sample provided after the 200m Final. Today, we have received a ...
In a rare display of unity in their ethnically divided country, Bosnians reveled Monday, in the success of director Danis Tanovic, whose film "No Man's Land" won this year's Oscar for best foreign language movie. Both in the Muslim-Croat and Serb regions of the country, ordinary people, poli ...
In Cooperation with the South East Europe Media Organisation (SEEMO), the International Journalism Center (IJZ) at the Danube-University Krems (Vienna) announces the start of the 9th Master-Program in Print, Radio, TV and Online Journalism. In the three semester course students are taught an integ ...
First Prev 5 6 7 8 9 10 11 12 13 14 of 23 Next Last